< BACK

A dance "Festival within a Festival" at The Edinburgh Fringe!
Producer/Director: Jodi Kaplan

- threeweeks
- Broadway Baby
"Whether you're a contemporary dance fiend or one of the uninitiated wanting to take a chance, this production is perfect for the Edinburgh Fringe lover." -Three Weeks
Back for our 5th year in 2013!

WHEN

ONE WEEK ONLY!
Wednesday, Aug 14 – Sunday, Aug 18
WHERE

Venue 150 @ EICC (Edinburgh International Conference Centre)

150 Morrison Street at The Exchange




Adults: £12 (£9 concession)

Kids under 14: £3

Students: £5
Dancers: £5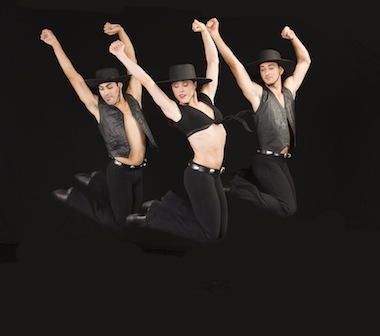 FESTIVAL SHOWCASE
Wednesday, August 14 - Sunday, August 18, 2013
2:15pm daily

Featured companies:
BodyStories: Teresa Fellion Dance (New York City)

Dzul Dance (New York City)

Jessica Miller Tomlinson (Chicago, Illinois)

Metamorphoses (Mozambique, Africa)*
Scorpius Dance Theatre (Phoenix, Arizona)

Synthesis Dance Project (New York City)
Thodos Dance Chicago (Chicago, Illinois)

A five-star dance festival within a festival! Extraordinary, captivating dance performed by awe-inspiring companies from the USA. From aerial to jazz to American great Bob Fosse! Be moved! Bite-sized festival format.
"Perfect for the Edinburgh Fringe Lover!" - ThreeWeeks

*Special guest artist from Mozambique, Africa!

Purchase Showcase Tickets HERE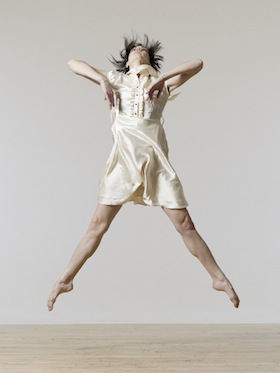 SPLIT BILL 

Saturday, August 17 & Sunday, August 18, 2013
4:15pm daily
Synthesis Dance Project (New York City)
Plus surprise Guests!

Exquisite, enticing, exhilarating dance by Synthesis Dance Project – world-renowned for its groundbreaking jazz dance by internationally acclaimed choreographer Tracie Stanfield. Plus surprise guests!

Purchase Split Bill Tickets HERE

Selected Artists
The USA companies performing have an incredible range of styles and are representative of the finest of the American contemporary dance scene. This year's festival presents USA dance companies from New York City, Phoenix, and Chicago, with an additional surprise guest company from Mozambique, Africa!

Featuring several world premieres!

Great for audiences of all ages, the Festival Showcase is the perfect choice for both dance lovers and first-time dance attendees. Seeing seven different dance companies perform in a showcase format, where each company performs for 5-15 minutes, is ideal to introduce audiences to this vibrant art form while giving dance aficionados their fill of great dance. In addition to the Festival Showcase, there will be a Split Bill featuring top dance companies from the USA in extended performances.

In addition to the Booking DANCE FESTIVAL Edinburgh 2012 performances, the Festival will go beyond the stage to include a diverse range of outreach activities to complement the "Festival within the Festival" concept. In keeping with the mission of the Booking Dance Festival, these outreach activities have been designed to bridge the Edinburgh community and youth with our artists. This year Booking Dance will again offer an Educational Outreach Day including a pre-performance Panel Discussion with the producer and company artistic directors as well as a post-performance artist question and answer session. Group rates and free entry available for those schools in need.

Jodi Kaplan / BookingDance continues to position its Booking DANCE FESTIVAL Edinburgh as a return engagement annually.

"A true festival within a festival – it's a celebration of life and the body….Many rose in a standing ovation."
– Broadway Baby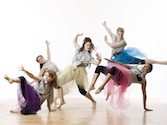 BodyStories: Teresa Fellion Dance (New York City)

http://bodystoriesfellion.org/
BodyStories: Teresa Fellion Dance is a contemporary dance company that explores and expresses universal human encounters through dynamic, purposeful movement and a variety of mediums. In addition to performing innovative works, they are committed to reaching diverse populations through education. They value international exchange – wielding their capacity to speak nine different languages to foster research, performance, and collaboration with artists from four continents.

Dzul Dance (New York City)

http://www.dzuldance.com/
Dzul Dance fuses dance with aerial arts, contortion, and acrobatics with the purpose of communicating indigenous pre-Hispanic and Mexican culture. This daring and unique company connects the ancient and the modern in order to illuminate the vast array of drama and beauty inherent to the natural world and the human condition. Artistic Director Javier Dzul and his culturally diverse company of dancers and aerialists have been presented throughout New York and Mexico and in South America, Europe, Canada, Asia, and the Virgin Islands.

Jessica Miller Tomlinson (Chicago, Illinois)
http://www.jessicamillertomlinson.com/
After sweeping the grand prize at the Joyce Theater Foundation's A.W.A.R.D. show with "Forget What You Came For?" Jessica Miller Tomlinson's bold work leaps onto the stage for this year's festival. With several performing and choreography commissions across the US this dynamic group is sure to be a crowd pleaser. Based in Chicago, JMT has established itself over the past ten years as a leader in the Chicago arts community. "Tomlinson's gifts indeed include a stylistic variety and sharp sense of entertainment."- Chicago Tribune

Metamorphoses (Mozambique, Africa)

Metamorphoses is a duet company under the umbrella of Mozambique's pre-eminent new sensation Dance Desportiva. Over the past five years, dance has emerged as a sport called Dancesport throughout Africa. It enables dancers and athletes to officially represent their countries in international competitions. The current president, Ademar Chaúque has directed the association both as teacher and athlete, and performed successfully in competitions and festivals in Africa including Lesotho, Swaziland, South Africa, Angola and Mozambique. Dança Desportiva, which started with just one student in 2011, today has about forty athletes and continues to do everything possible to foster the participation of young Mozambican dancers in international competitions.

Scorpius Dance Theatre (Phoenix, Arizona)

http://www.scorpiusdance.com/
Scorpius Dance Theatre was formed in 1999 by choreographer, Lisa Starry. The contemporary dance company has been a constant presence in the metropolitan Phoenix arts community since its inception, combining the motifs of humor, drama, and both organic and technical movement to form a very distinct brand of dance-theater and aerial dance.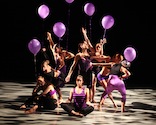 Synthesis Dance Project (New York City)
http://synthesisdanceproject.com/
Artistic Director Tracie Stanfield has selected strong, vigorously trained, articulate dance artists to create a company that strikes a perfect balance. Synthesis Dance Project celebrates athletic ability, technical precision and passionate performances. Firmly grounded in classical technique and pulling from all styles of movement, the company strives to challenge the boundaries of any singular dance genre. "be prepared to be blown out of your seat.." - Geoffrey Doig-Marx, Artistic Director of The Elan Awards

Thodos Dance Chicago (Chicago, Illinois)
http://www.thodosdancechicago.org/
"Breathtakingly athletic," "powerfully beautiful," performing "vibrant choreography" are among the many critical accolades that Thodos Dance Chicago (TDC) has received. This ensemble of well-rounded artists who teach, choreograph, and perform brings contemporary dance to a wider audience with an appealing style incorporating a variety of dance forms created and performed with an innovative flair. Thodos Dance Chicago is renowned for its presentation of Bob Fosse's work in collaboration with Fosse muse Ann Reinking and is an innovative presence in American contemporary dance.

WHERE


Venue 150

The leading venue of The Edinburgh Fringe, boasting one of the largest and most accomplished stages at The Fringe. Renowned for its popular sold-out shows, this beautiful space positions dance in the best possible setting.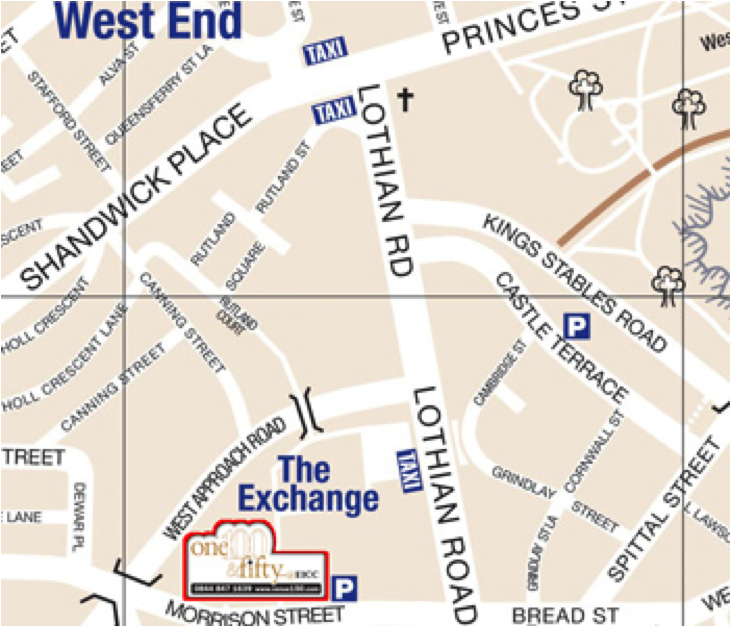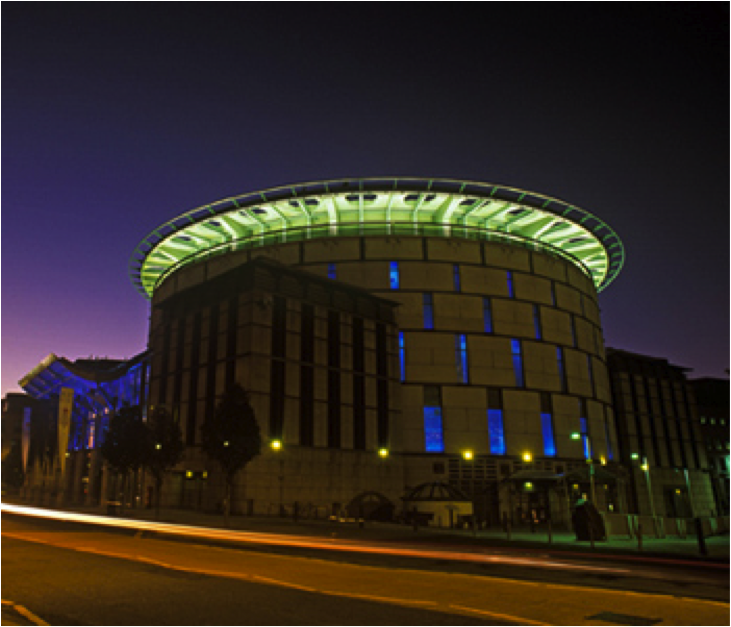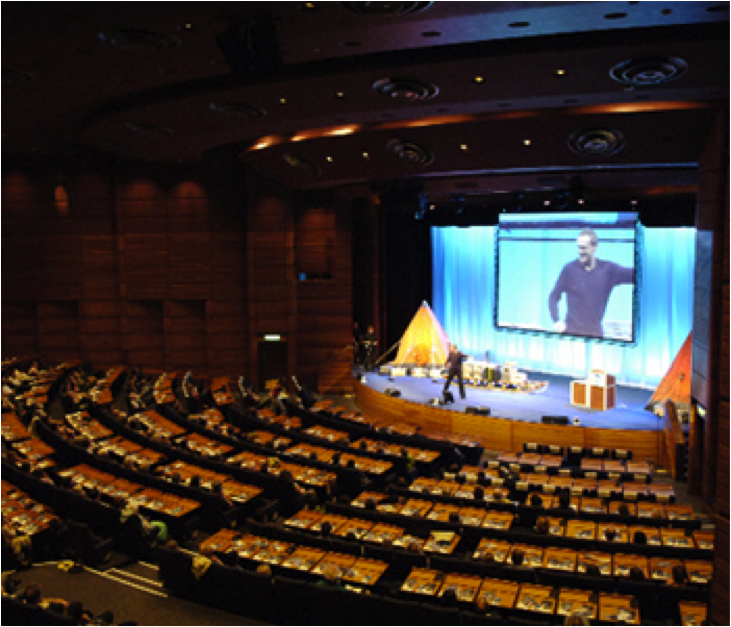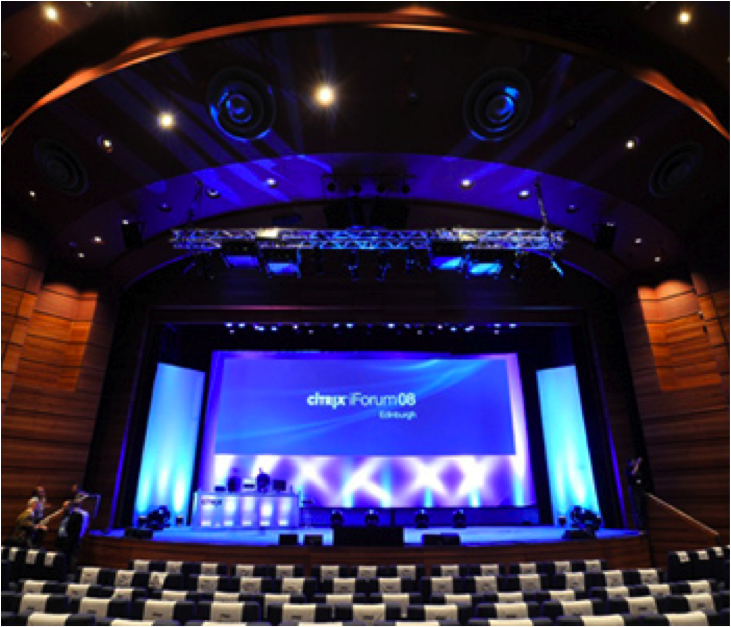 - threeweeks
"Whether you're a contemporary dance fiend or one of the uninitiated wanting to take a chance, this production is perfect for the Edinburgh Fringe lover. Seven dance companies, comprising more than thirty dancers in total, each provide a snapshot of quality, quirky and downright über speciality dance. From every corner of America, Jodi Kaplan, dance producer extraordinaire, has gathered eclectic works such as Erin Ellliot's 'Outlined In Black' and C. Eule Dance's 'face2face' and woven them into a recipe of pure enjoyment. Professional American dance at the Fringe has been neglected of late but plans are afoot for this wonderful dance 'festival within a festival' to return next year, and I for one will be sitting in rapture in the aisles."
- threeweeks