A dance "Festival within a Festival" at The Edinburgh Fringe!
Producer/Director: Jodi Kaplan

- threeweeks

Back for our 3rd year in 2011!
Our Edinburgh Festival showcase and artists were featured on the BBC World News including clips from the dance and interviews as part of an hour-long program devoted to the Fringe Festival. Our 2010 and 2009 participating artists were also featuredon BBC Scotland and received international bookings!
WHEN
Aug 17 - Aug 21, 2011
WHERE
Venue 150 @ EICC (Edinburgh International Conference Centre)
150 Morrison Street at The Exchange

Adults: £12 (£9 concession)
Kids under 14: £3
Students: £5
Dancers: £5

Purchase Tickets HERE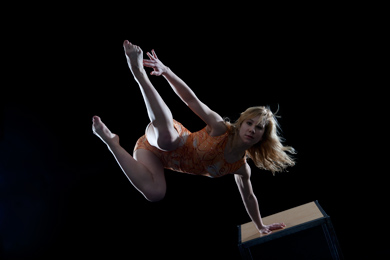 FESTIVAL SHOWCASE
Wednesday, August 17-Sunday, August 21, 2011
2pm daily

Featured companies:
Ashley A. Friend (New York City)
Ballroom Dancing for Tough Guys (New York City)
Clyde Forth Visual Theatre (New York City)
DAMAGEDANCE (New York City)
Emily Faulkner/Wind-Up Dances (New York City)
Gehring Dancetheatre (New York City)
Labyrinth Dance Theater (New York City)
Rhythmic Circus (Minneapolis)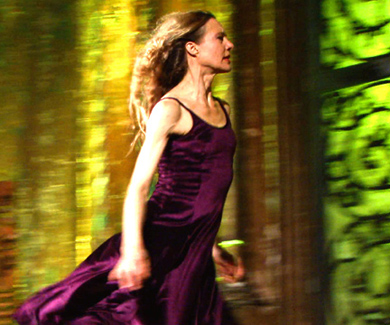 SPLIT BILL
Saturday, August 20 – Sunday, August 21, 2011
4pm daily
Labyrinth Dance Theater (New York City)
Rhythmic Circus (Minneapolis)


Selected USA Artists
See eight of the best and most innovative dance companies from America. These dynamic, thought-provoking artists are sure to captivate audiences as a festival favorite! This year's festival focuses on the dance capital of the world – New York City – with seven of the participating USA companies emerging from this locale. There is also one very special guest - Rhythmic Circus – performing with a live percussive 7-piece band and 4 tap dancers from the newest grooviest dance hub of Minneapolis.
The majority of the participating USA companies will be performing at the Edinburgh Fringe Festival for the first time!
Featuring several world premieres!
This program is the perfect choice for both dance lovers and first time dance attendees. Seeing 8 different dance companies perform in a showcase format during 10-minute slots is ideal to introduce audiences to this vibrant art form while giving dance aficionados their fill of great dance.
In addition to the Booking DANCE FESTIVAL Edinburgh 2011 performances, the Festival will go beyond the stage to include a diverse range of outreach activities to complement the "Festival within the Festival" concept. In keeping with the mission of the Booking Dance Festival, these outreach activities have been designed to bridge the Edinburgh community and youth with our USA artists.
Jodi Kaplan / BookingDance continues to position its Booking DANCE FESTIVAL Edinburgh as a return engagement annually.







Ashley A. Friend (New York City)
www.ashleyafriend.com
Ashley A. Friend is dynamic and daring soloist. ID-iloveamerica is an on-going response to the cultural climate, new technologies, and her travels around the United States. Friend has crafted a uniquely intricate and idiosyncratic movement vocabulary called the scary body. Friend's work is compelling and inspiring for all.
Ballroom Dancing for Tough Guys (New York City)
www.bdftg.com
Ballroom Dancing for Tough Guys is one of the most compelling, hilarious, dynamic duos on the dancing circuit. Featuring the stunning Heather Gehring and the extraordinary Lou Brock - the one and only National Dirty Dancing Champion (just ask Oprah). Their show will knock you off your feet…or shall we say compel you to strut your stuff in the ballroom?!
Clyde Forth Visual Theatre (New York City)
www.clydeforth.net
Clyde Forth Visual Theatre is a multidisciplinary performance company comprised of dancers, visual artists, musicians and interdisciplinary artists whose mission is to bring daring, improvisational performance works with a strong visual component to the public through site specific and intimately staged presentations that are continually evolving.
DAMAGEDANCE (New York City)
www.jessicataylordance.com
DAMAGEDANCE is the newest and hottest American dance company to hit Europe! Comprised of six highly skilled and talented dancers and led by Artistic Director Jessica Taylor, DAMAGEDANCE speaks to audiences about learning to embrace their flaws rather then hiding from them. Taylor's work is eccentric, provocative, raw and athletic, taking the audience for a ride while touching their hearts along the way.

Emily Faulkner/Wind-Up Dances (New York City)
www.emilyfaulkner.com
Emily Faulkner/Wind-Up Dances presents dance that combines acrobatic spectacle, exquisitely delicate movement, and deadpan wit. Think post modern dance meets Alice in Wonderland. Delicate articulation and acrobatic tumbling, movement that turns on a dime from pedestrian to whimsical – Faulkner's dances create a logic and a world of their own.
Gehring Dancetheatre (New York City)
www.gehringdancetheatre.org
A company of powerful, beautiful and unique women performing contemporary choreography with strong elements of athleticism and partnering. Founded in 2003, artistic director Heather Gehring brings her background of ballet, acrobatics, and Argentine Tango to her pieces, creating a body of work that transcends a single style.
Labyrinth Dance Theater (New York City)
www.labyrinthdancetheater.org
A classical modern dance company under the direction of Sasha Spielvogel - New York based with an international scope. LDT's dancers have included International soloist Felicia Norton, Elizabeth Auclair and Martin Lofsnes of the Martha Graham Dance Company, Saar Harari (Israel), Hannu Hyttinen (Finland), among many others. Ms. Spielvogel's dance film 'Dark Angel' was seen in Finland and Russia in April.
Rhythmic Circus (Minneapolis)
www.rhythmiccircus.com
Rhythmic Circus has quickly risen from an underground percussive dance phenomenon to an innovative live performance company known for transforming their tap shoes into instruments of rhythm. The Minneapolis Star Tribune put it well when they called the group "Flat out amazing!"
Infusing their unpredictable blend of hard-hitting tap, high spirited humor and finger snapping tunes, Rhythmic Circus satisfies their "rhythmic appetite" on everything from sand to folding chairs! This unforgettable show is guaranteed to leave audiences of all ages amazed.

WHERE
Venue 150
The leading venue of The Edinburgh Fringe, boasting one of the largest and most accomplished stages at The Fringe. Renowned for its popular sold-out shows, this beautiful space positions dance in the best possible setting.

www.venue150.com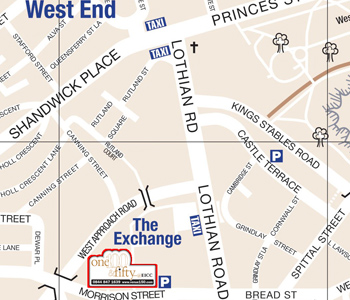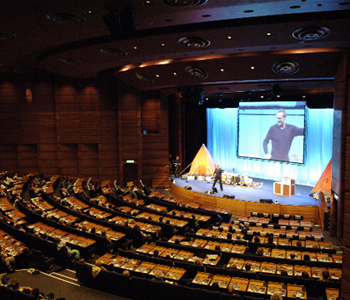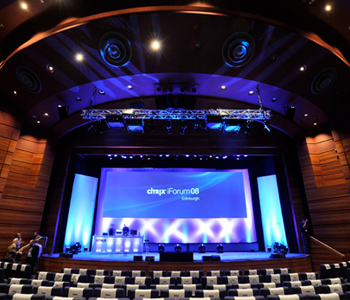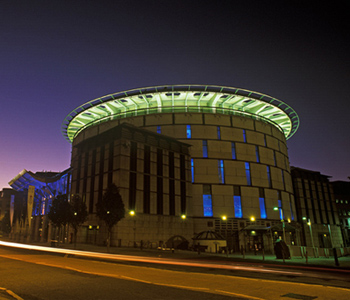 Plans For 2011
- Continued Intern Program with University of Wisconsin

Contact Information for BookingDANCE FESTIVAL Edinburgh 2011

[email protected]