A dance "Festival within a Festival" at The Edinburgh Fringe!
Producer/Director: Jodi Kaplan

- threeweeks
Back for our 4th year in 2012!

Our Edinburgh Festival showcase and artists have been featured on the BBC World News including clips from the dance and interviews as part of an hour-long program devoted to the Fringe Festival. Our 2011, 2010 and 2009 participating artists were also featured on BBC Scotland and CNN - with broadcasts to millions - and received international bookings! Come see why!
WHEN
Aug 15 - Aug 19, 2012
WHERE
Venue 150 @ EICC(Edinburgh International Conference Centre)
150 Morrison Street at The Exchange

Adults: £12 (£9 concession)
Kids under 14: £3
Students: £5
Dancers: £5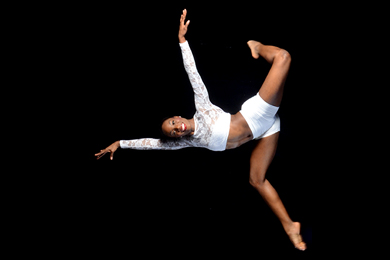 FESTIVAL SHOWCASE
Wednesday, August 15-Sunday, August 19, 2011
2:15pm daily

Featured companies:
Dallas Black Dance Theatre (Dallas, Texas)
Hammerstep & Deoro (New York City)
Claire Porter/PORTABLES (New York City)
Daniel Gwirtzman Dance Company (New York City)
Kim Gibilisco Dances (New York City)
Rebecca Stenn Company (New York City)
A five star dance festival-within-a-festival! Enticing, groundbreaking, exhilarating dance performed by awe-inspiring companies from USA. From rapid-fire tap to innovative, multi-media choreography. Be moved! Bite-sized festival format. "Perfect for the Fringe lover!" three weeks
Purchase Showcase Tickets HERE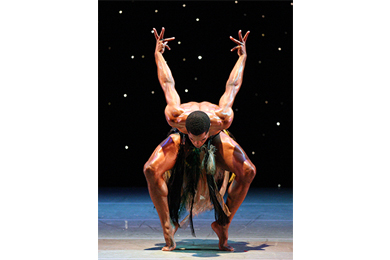 SPLIT BILL
Saturday, August 18 – Sunday, August 19, 2011
4:15pm daily
Hammerstep & Deoro (New York City)
Dallas Black Dance Theatre (Dallas, Texas)
Exquisite, extraordinary, captivating dance from two top USA companies. Hammerstep taps out an extravaganza of monumental proportions, accompanied by live music while Dallas Black Dance Theatre celebrates the life of American music pioneer Nina Simone in an engaging narrative.
Purchase Split Bill Tickets HERE

Selected USA Artists
See six of the best and most innovative dance companies from America. These dynamic, thought-provoking artists are sure to captivate audiences as a festival favorite! This year's festival focuses on the dance capital of the world – New York City – with five of the participating USA companies emerging from this locale. There is also a very special national guest: Dallas Black Dance Theatre – who is at the forefront of the African-American dance scene and will be performing a work by Alvin Ailey along with other noted luminaries. Another featured artist is Hammerstep – formed by the lead dancers of Riverdance and accompanied by live music with the Grammy nominated musicans of Deoro directed by Dave Eggar.
The majority of the participating USA companies will be performing at the Edinburgh Fringe Festival for the first time!
Featuring several world premieres!
This program is the perfect choice for both dance lovers and first time dance attendees. Seeing 6 different dance companies perform in a showcase format during 10-15 minute slots is ideal to introduce audiences to this vibrant art form while giving dance aficionados their fill of great dance.
In addition to the Booking DANCE FESTIVAL Edinburgh 2012 performances, the Festival will go beyond the stage to include a diverse range of outreach activities to complement the "Festival within the Festival" concept. In keeping with the mission of the Booking Dance Festival, these outreach activities have been designed to bridge the Edinburgh community and youth with our USA artists.
Jodi Kaplan / BookingDance continues to position its Booking DANCE FESTIVAL Edinburgh as a return engagement annually.






Dallas Black Dance Theatre (Dallas, Texas)
www.dbdt.com
DBDT celebrates being the oldest, continuously operating professional dance company in Dallas. Under the direction of Ann Williams, Founder/Artistic Director, the ensemble, a contemporary modern dance company, consists of 12 professional dancers performing a mixed repertory of modern, jazz, ethnic and spiritual works by nationally and internationally known choreographers. Over the course of its history, DBDT has performed for 2.5 million arts patrons and 1.5 million children worldwide (40,000 annually youth grades K-12).
Hammerstep & Deoro (New York City)
www.hammerstep.com / www.daveeggarmusic.com
This groundbreaking new collaborative show is presented by two of the most innovative and talented groups in their respective fields. World-renowned cellist Dave Eggar and his Grammy- nominated band, Deoro, are reinventing the classical genre by infusing it with hip hop, reggae, bluegrass, jazz, and world music. This powerhouse group of musicians joins forces with the world champion dancers of Hammerstep, a revolutionary dance show striving to overcome cultural and socioeconomic differences through an integration of previously rebellious urban dance forms like traditional Irish step, tap, and hip hop.
Claire Porter/PORTABLES (New York City)
www.cportables.com
Claire Porter is on the move with her PORTABLES, a collection of funny and poignant character sketches that leave a lasting, laugh-out-loud impression on audiences across the U.S. and around the globe. This amazing solo artist investigates contemporary life through language and movement.
Daniel Gwirtzman Dance Company (New York City)
www.gwirtzmandance.org
Founded ten years ago "upon a philosophy that dance should celebrate human achievement through a combination of discipline and unbound optimism" (The New York Sun, 2008). Receiving strong critical attention consistently since its inception, the Company has been reviewed as "a troupe I'd follow anywhere" (The Village Voice), a "troupe of fabulous dancers" (Back Stage) that "can't help but smile" (The New Yorker).
Kim Gibilisco Dances (New York City)
www.kgdances.org
Deeply inspired by her work as a dancer in Alwin Nikolais' and Murray Louis' repertoire, Kim Gibilisco is interested in developing their theatrical concepts by integrating new technology to reveal fresh perspectives on movement. In collaboration with fellow Nikolais/Louis Alumni, Eric Dunlap, she creates multimedia solo works using live image capture and motion triggered technology.
Rebecca Stenn Company (New York City)
www.rebeccastenncompany.com
Returning to Booking Dance Festival Edinburgh by popular demand with a brand new solo (she was a featured artist with BDF in 2010), Rebecca Stenn has performed to critical acclaim and sold out houses in over 50 cities, including The Copenhagen Festival, The Joyce Theater, and Jacob's Pillow Dance Festival among many others. As a principal dancer with Momix Dance Theater for seven years and a founding member of Pilobolus Too, Rebecca has also choreographed with the Radio City Rockettes.
WHERE
Venue 150
The leading venue of The Edinburgh Fringe, boasting one of the largest and most accomplished stages at The Fringe. Renowned for its popular sold-out shows, this beautiful space positions dance in the best possible setting.

www.venue150.com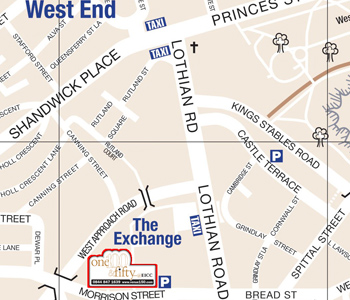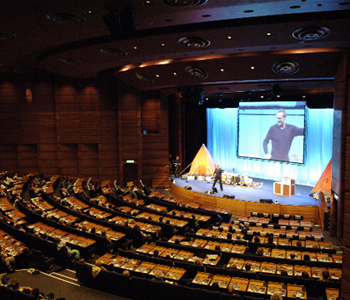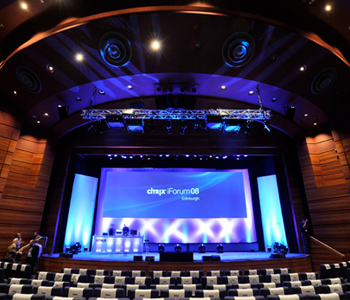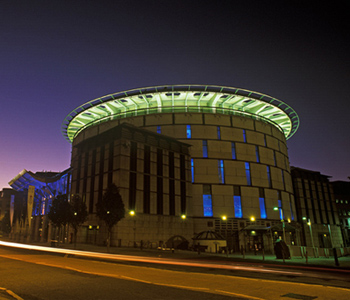 Contact Information for BookingDANCE FESTIVAL Edinburgh 2012

[email protected]