The booking DANCE FESTIVAL is the brain-child of Producer Jodi Kaplan, born with the intention of creating a cultural exchange between performing artists and international communities. The Festival occurs annually in Edinburgh during The Fringe and at different locations around the globe, continually bridging dance artists and audiences worldwide. Through both performances and educational outreach, the festival offers underserved dance companies the opportunity to expand their visibility to a global scale.
August 16 - 20, 2016


PURPOSE:

The purposes of the booking DANCE FESTIVALS are:
Showcase Dance Artists
Selected companies benefit through advantageous international press coverage and potential future touring in regions of Booking DANCE FESTIVALS. Festivals are timed in coordination with large-scale events such as the Olympics and existing arts festivals to position artists for optimum visibility and access to international press and presenters.
Cultural Exchange
Helping artists help themselves and helping artists help each other.
Booking DANCE FESTIVALS select USA artists to perform with top local artists in an effort to foster cultural exchange and additional visibility for selected companies.
Political / Economic
Bridging political gaps through cultural connections.
Booking DANCE FESTIVALS in Beijing 2008 and Africa (upcoming) aim to bring USA dance companies to countries and areas of the world that otherwise would never be able to afford to bring selected artists. Many big name dance companies get governmental support to tour to third-world countries (mostly non-American), but other noteworthy highly recognized dance artists from the USA have not yet had the opportunity to perform in the countries. Culturally, the third world is distanced from USA dance.
Olympic Scale:
Olympic booking DANCE FESTIVALS are a celebration of the movement of the human body. Dancers are athletes. It is important to position the art of dance as a backdrop to the Olympics, complementing the competition with culture. This offers selected artists the unique opportunity to increase international exposure exponentially. Beijing 2008 and London 2012.
FESTIVALS

UPCOMING:
BOOKIN DANCE FESTIVAL Edinburgh 2016
Jodi Kaplan / Booking Dance celebrates their 7th anniversary as a dance "festival within a festival" at the Edinburgh Fringe. Presenting several dynamic dance companies from America in one show - this year's program is sure to captivate audiences as an ongoing festival favourite. Click Here for more information.

Help Sponsor this unique event! Read more about how you can get involved HERE>>
RECENT:
BOOKING DANCE FESTIVAL Edinburgh 2014
Click Here for information on this most recent Booking Dance Festival featuring the art of rhythm – with tap and Indian formats alike alongside the most celebrated contemporary, ballet and jazz dance artists from America.

BOOKING DANCE FESTIVAL Edinburgh 2013
Click Here for information on this festival, featuring Bob Fosse work and a special guest from Mozambique, Africa.

BOOKING DANCE FESTIVAL Edinburgh 2012
Click Here for Information on this most recent festival, coinciding with the 2012 Summer Olympics in London.
BOOKING DANCE FESTIVAL Edinburgh 2011
Click Here for information on this festival which was featured on the BBC World News.

BOOKING DANCE FESTIVAL Edinburgh 2010
Click Here for information on this festival, lasting two weeks during The Fringe.

BOOKING DANCE FESTIVAL Edinburgh 2009
Click Here for Information on this second festival, coinciding with The Fringe in Edinburgh.

BOOKING DANCE FESTIVAL Beijing 2008
Click Here for Information on this first festival, coinciding with the 2008 Summer Olympics

ARTIST FEEDBACK:

"Two weeks in August 2010 in Edinburgh exceeded our expectations. Due to the dedication of the organizers, the EICC staff and the good will of the Edinburgh audience and press, we were treated royally in all aspects. Minister of Culture Fiona Hyslop loved our work. The theater was beautiful, the audience responsive, the lighting great, and reviews rave. Our dancers thrived as the Edinburgh sun shone upon us 15 of the 17 days. We could not have asked for more. Hurrah to all those who made this possible." - Michael Mao Dance

"Executive Producer Jodi Kaplan has put together an incredible, vastly exciting and most unusual "Festival within a Festival" with her Booking Dance Festival. This past summer I had the remarkable opportunity to open Booking Dance Festival with a world premiere solo and the experience was amazing in every sense: I was treated with the utmost care and respect from Jodi and her staff, I performed alongside some of the most talented and charismatic dance artists working in the United States today, the stage and theater were world class, as was the tech staff, and audiences and critics alike were wildly enthusiastic"
- Rebecca Stenn

"Performing at the Venue 150 was an amazing experience! I was impressed that Booking Dance Festival was able to secure this beautiful location amidst all the other theaters participating in the festival. The staff was friendly and helpful with all the needs of my company. Each day was well organized, and I felt secure that all my technical needs were being met each day. Thank you Jodi!"
- Lisa Peluso - Co-Director, project: Smith and Peluso

"Booking Dance Festival 2010 was a blast! The preparation with Jodi's staff was very thorough, making our arrival and transition into performance mode seamless. Jodi and her team of interns as well as the theater's crew and technical directors were so professional, accommodating, and friendly! The crowds and atmosphere at Venue 15 @ EICC were uplifting and inspirational and carried all of us performers through a physically grueling week. After those triumphs and successes, all that's left is to follow-up with presenters!"
Nicole Smith - Co-Director, project: Smith and Peluso
"a wonderful experience all around in an excellent venue with professional staff. I hope we can return next year!" - Sarah Vox-Artistic Director, Vox Dance Theatre

"Our trip to Edinburgh Scotland as part of the Edinburgh Fringe festival was a truly unique and amazing experience. The city of Edinburgh itself is a magical place to be for its beauty, friendliness and ease. It was such a treat to perform in such a large and accommodating venue. Every person we worked with including the other dancers, was professional, helpful and did his or her job with exceptional skill. Jodi kept things running smoothly and made us feel comfortable and appreciated. Gigs like this don't come around every day and we were honored to be a part of it."
- Heather Gehring - Artistic Director, Ballroom Dancing for Tough Guys

"The opportunity to perform and present work at the Booking Dance Festival/ Edinburgh Fringe is an honor and absolute joy. The production is highly professional and the theater is beautiful. As a choreographer/ performer you will get press exposure and be seen by presenters. These are valuable components of the production. Most importantly, I walked away with new friends and lasting memories of this awesome experience". - Ingrid Graham
"Our company was so happy to have been invited to participate in Booking Dance Festival, 2010. Being in this well-curated dance festival in the company of respected, beautiful artists was a valuable experience for us. We were able to perform at the beautiful EICC everyday, in the streets of Edinburgh, and see several shows and events produced at the Fringe. Due to the diligent efforts of Jodi and the press team, we had such widespread exposure. We were honored to have received such positive reviews from major Scottish publications."
- Teresa FellionArtistic DirectorBodyStories/Teresa Fellion Dance
"I am grateful to have had the opportunity of a 9 - performance run in such a beautiful venue. Jodi and her team gathered a generous and inspiring bill of artists for the program and the technical and administrative support made everything run smoothly. It was a unique and wonderful way to be a part of the Edinburgh Fringe Festival - thanks to all who made it possible!" - Bronwen MacArthur
"Jodi's festival within a festival concept is brilliant. With panache, in the lovely EICC theater, she introduces art hungry festival goers - complete novices as well as avid dance fans- to a variety of engaging, thoughtfully curated , movement experiences. It was an inspiring pleasure to be a dance ambassador for the United States in Scotland and to see my work appreciated by a whole new audience across the pond!" - Christine Jowers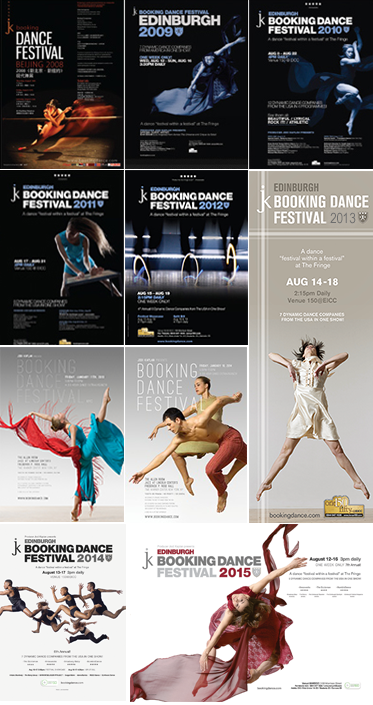 Upcoming Festival:

A dance "festival within a festival" at the Edinburgh Fringe!


August 12-16, 2015

Jodi Kaplan proudly presents top
North American companies in a
"Festival within a Festival" 
at The Fringe in Edinburgh, Scotland.


View more here >>



Back in 2015 with all new dynamic dance artists!

Here is what the critics are saying:

"Whether you're a contemporary dance fiend or one of the uninitiated wanting to take a chance, this production is perfect for the Edinburgh Fringe lover. Seven dance companies, comprising more than thirty dancers in total, each provide a snapshot of quality, quirky and downright über speciality dance. From every corner of America, Jodi Kaplan, dance producer extraordinaire, has gathered eclectic works…and woven them into a recipe of pure enjoyment. Professional American dance at the Fringe has been neglected of late but plans are afoot for this wonderful dance 'festival within a festival' to return next year, and I for one will be sitting in rapture in the aisles." 
- threeweeks

"This show is like an excellent Tapas of theatrical arts and it allows you to sample different ideas whilst challenging your ideas."
-- The Edinburgh Reporter

"This "festival within a festival" certainly provides a wide ranging programme; a dance encyclopaedia, if you like, for newcomers to dance, as film, speech, and humour combine with...modern dance theatre and the new, a beat-box/tap dance confluence...This production shows a forthcoming approach to the form, what dance can be rather than what it is."
-- Three Weeks