< BACK

A dance "Festival within a Festival" at The Edinburgh Fringe!

Producer/Director: Jodi Kaplan
Back for our 7th year in 2015!
Booking Dance Festival celebrates its 7th anniversary as the premiere dance festival-within-a-festival at the Edinburgh Fringe. Presenting dynamic dance companies from across the USA in one show, this year's program is sure to captivate audiences as an ongoing festival favourite. Exhilarating, extraordinary, dynamic dance performed by the best companies from across the USA. Diverse styles include contemporary, hip hop, and multicultural – all new artists in an all new show each year. Bite-sized festival format.

Prepare to leave pleasantly full – ★★★★ The Scotsman

Perfect for The Fringe Lover! - ★★★★★ The Skinny

A definite FIVE STARS - ★★★★★ MumbleDance


WHEN

ONE WEEK ONLY!
Wednesday, Aug 12 – Sunday, Aug 16
WHERE

Venue [email protected] (Edinburgh International Conference Centre)
150 Morrison Street at The Exchange
Price: £12 (£8 concession)

Dancers and Students: £5
Kids under 14 - £3!
To purchase tickets please call 0844-847-1639 or book online www.venue150.com

Purchase Showcase Tickets Here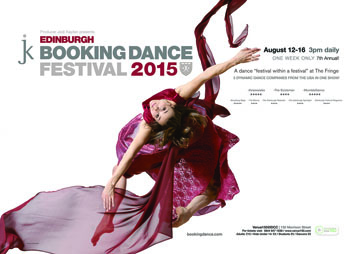 "Since 2008, Booking Dance has been staging their festival within a festival" in Edinburgh. It's an ambitious project that gives Fringe audiences a chance to sample a feast of American talent in one serving…Producer Jodi Kaplan knows how to please, and her curatorial decision making is resolutely sound throughout. "
– Kelly Apter, The Scotsman

BOOKING DANCE FESTIVAL 2015 - SPECIAL ACTIVITIES
Booking Dance Photo Exhibit
Opening on Wednesday, August 12*
*following the opening performance
Booking Dance Festival photo exhibit features the images of collaborator Andy Phillipson and will on view in the lobby of [email protected] through August 18
*Prints for sale

Click here to see select images from Booking Dance Festival by Andy Phillipson

Educational Outreach Day
Saturday, August 15
2-5pm
2pm-3pm Panel Discussion
3pm-Festival Showcase Performance
4:30pm-5pm Artist Meet and Greet



BOOKING DANCE FESTIVAL 2015 OVERVIEW
This 2015 year is a special milestone for BOOKING DANCE FESTIVAL - a celebration of its "Golden Anniversary," bringing over 50 dance companies to The Fringe over the past 7 years since its first festival at The Edinburgh Fringe in 2009. This exciting year features a diverse range of contemporary dance styles with an eye towards going more in-depth into the diversity of dance that each of the specially selected artists offers – from Los Angeles' hip-hop Versa-Style Dance Company to New York City's contemporary dance legend Jeanette Stoner & Dancers to Afro-Caribbean and Afro-Contemporary styles performed by our special international guest artist Metamorphosis Dance Company of Trinidad and Tobago. Props such as trampolines and a specially constructed wheel in some of the works performed also emphasize the athletic connection to dance.

Featuring several world premieres!

Produced by Jodi Kaplan, the BOOKING DANCE FESTIVAL Edinburgh 2015 offers top USA dance artists the opportunity to perform in Scotland for their first time. Spotlighting American dance, each year is a completely different program and the shows are always geared towards audiences of all ages, dance aficionados and Fringe lovers alike. Performances this year will be followed by Q&As to give audience members extra insights into the world of dance and the Booking Dance Festival.

A unique feature of BOOKING DANCE FESTIVAL Edinburgh 2015 is its outreach. The festival will again extend beyond the stage to offer a diverse range of activities including an Educational Outreach Day featuring a pre-performance Panel Discussion with the producer and company artistic directors as well as a post-performance artist question and answer session. This year the Educational Day will take place on Saturday, August 15th from 2-5pm. Group rates and free entry available for those schools in need.

Jodi Kaplan / BookingDance continues to position its Booking DANCE FESTIVAL Edinburgh as a return engagement annually


Festival Artists

Jeanette Stoner and Dancers (New York City)
Jeanette Stoner has been collaborating with her performers for more than three decades. Her works are concerned with the inner landscapes of the human psyche and soul. Ms. Stoner performed as a professional dancer with the company of Alwin Nikolais, taught at the American Centre in Paris, and is considered "a hidden treasure of New York dance." Her extraordinary choreography is sure to be an audience favourite with its hypnotic and athletic sensibility – and even utilizes a trampoline and a wheel!

Metamorphosis Dance Company (Trinidad and Tobago)*
www.metamorphosisdance.com
*Come see this special international guest artist! Comprised dancers all proficient in Afro-Caribbean folk dance, Jazz and tap, Metamorphosis Dance Company performs a wide array of Afro-Contemporary repertory work that display a glimpse into the world of Caribbean culture. It has also been active in community outreach through its presentation, "Gabriel - Your Angel Lives in You", a self-esteem project for young people.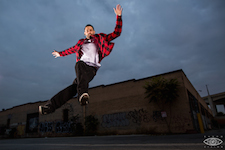 Versa-Style Dance Company (Los Angeles)
www.versastyledance.com
Versa-Style Dance Company consists of young, committed and conscientious artists representing the diversity and beautiful complexity of Los Angeles. They create highly energetic work that fuses Hip-hop dance styles such as 90s Hip-hop, House, Popping, Locking, Whacking, and Boogaloo, and Afro-Latin dance styles such as Salsa, Merengue, Cumbia, and Afro-Cuban. Versa-Style has toured all over the world including places such as India and Israel as part of the US Embassy Envoy program.

WHERE


Venue 150

The "festival within a festival" takes place at Venue [email protected], 150 Morrison Street in the West End. This leading venue is renowned for its popular sold-out shows, and the architecturally designed theatre space positions dance in the best possible setting. [email protected] is the Booking Dance Festival's home at The Fringe and this year will be its 7th annual partnership.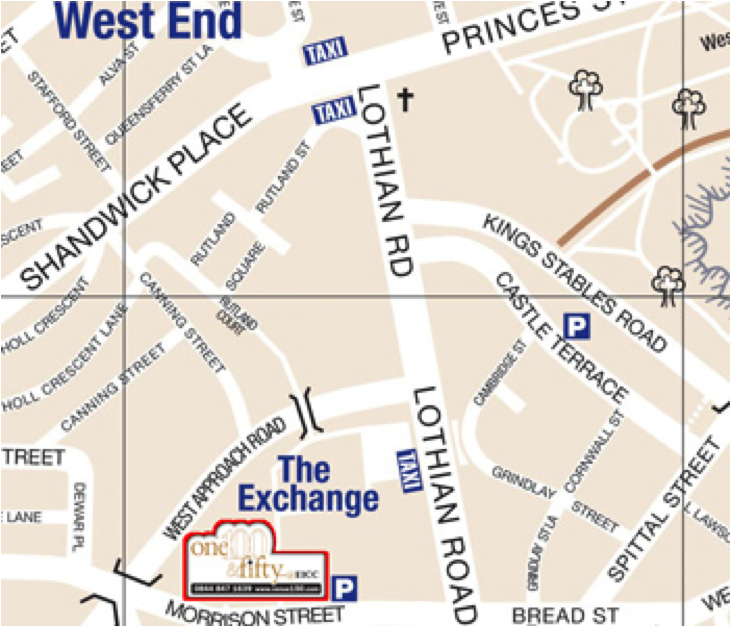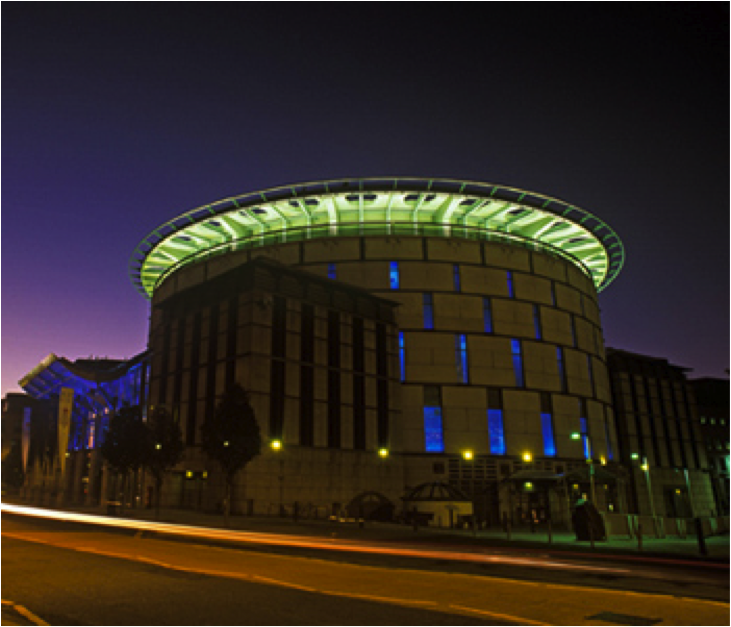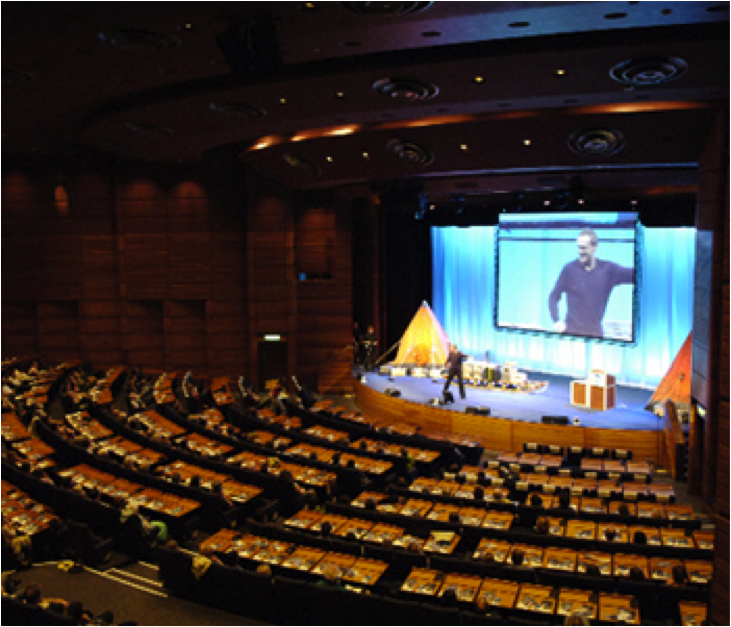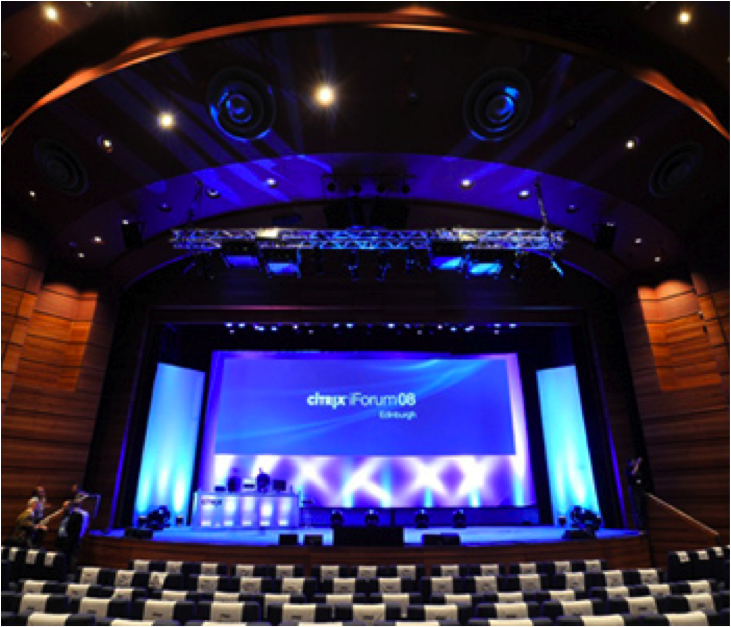 "Whether you're a contemporary dance fiend or one of the uninitiated wanting to take a chance, this production is perfect for the Edinburgh Fringe lover. From every corner of America, Jodi Kaplan, dance producer extraordinaire, has gathered eclectic works….and woven them into a recipe of pure enjoyment. Professional American dance at the Fringe has been neglected of late but plans are afoot for this wonderful dance "festival within a festival" to return next year, and I for one will be sitting in rapture in the aisles.


"…the whole experience of seeing some of America's best dancers one after another leaves a happy after-glow."

– ★★★★★
Damo Bullen, MumbleDance

"A true festival within a festival – it's a celebration of life and the body….Many rose in a standing ovation."

"This show is like an excellent Tapas of theatrical arts and it allows you to sample different ideas whilst challenging your ideas."

–★★★★ The Edinburgh Reporter