Established in 2001, Jodi Kaplan & Associates is a world-renowned Talent Representative booking live performances for a top tier roster of dance companies throughout the USA, South America, Asia and Europe. The agency also provides management services including marketing visibility and showcasing opportunities at national booking conferences geared towards establishing visibility with presenters regionally and worldwide.

Jodi Kaplan & Associates also consults for performing arts companies of all disciplines and leads a series of booking and touring workshops specially designed for artists ready to move to the next level.

Welcome to the site for Booking Dance!
---
COME DANCE WITH US!


BOOKING DANCE FESTIVAL
Friday, January 13, 2023
7:30-10:30pm
15 extraordinary dance companies in one show
A once-in-a-lifetime experience!
The Appel Room
Jazz at Lincoln Center's Frederick P. Rose Hall,
Broadway at 60th Street, New York City
(A few short blocks from the Hilton)
FOR TICKETS:
https://2022.jazz.org/visiting-presenters
RSVP — FOR APAP, BROADWAY LEAGUE & ARTS PROFESSIONALS
FOR APAP & INDUSTRY PROFESSIONALS ONLY: PLEASE GO TO THE 6TH FLOOR AT JAZZ AT LINCOLN CENTER TO CHECK IN WITH BOOKING
PLAYBILL
CLICK HERE FOR MORE SHOW INFO!
---
View Booking Dance Festival Campaign Films
Directed by Daniel Marracino
https://www.bookingdancefestival.com/gallery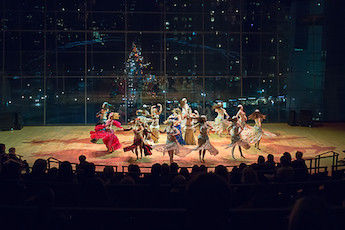 Artist Opportunities

Virtual consultations available. Booking topic seminars coming soon.



---


Visit us at APAP!

APAP
January 13-17, 2023
Booth 386 Hall II
Schedule a meeting: https://calendly.com/jka2023



---



Festivals:

Talent Representative Jodi Kaplan provides her roster and affiliate artists the opportunity to showcase their work in order to secure live performance bookings at venues worldwide.

Booking Dance Festival provides the perfect platform for presenters to connect with artists for booking consideration.

BookingDanceFestival.com